Bird News from Andreas Kim
The visit to the site in a grey morning with occasionally light rain showed not very many birds, but a good number of shorebird species on the natural tidal flat: 39 Bar-tailed Godwit (the number during the week varied between 21 and 51), today only green leg-flagged BNN was seen. Earlier this week also an individual with an orange engraved leg-flag and code 3V was seen two times on the site. This bird was banded in 2011 and was seen in Mokpo every year since banding (see: Flagrecords Mokpo Namhang Urban Wetland).
Other shorebirds seen were: 7 Whimbrek, c. 60 Dunlin, 4 Terek Sandpiper, 2 Great Knot, 2 Sharp-tailed Sandpiper, 2 Grey Plover, 1 Common Greenshank, 1 Common Sandpiper, 4 Little Ringed Plover, c. 20 Kentish Plover.
Several Grey Heron and 3 Little Egret were slowly wading through shallow waters while 3 Little Tern were active hunting for fish. Eastern Spotbilled Duck c. 50 and about 40 Eurasian Wigeon with only a handful Common Teal were largely on the water or resting on platforms. A few Black-tailed Gull and Black-headed Gull were also seen.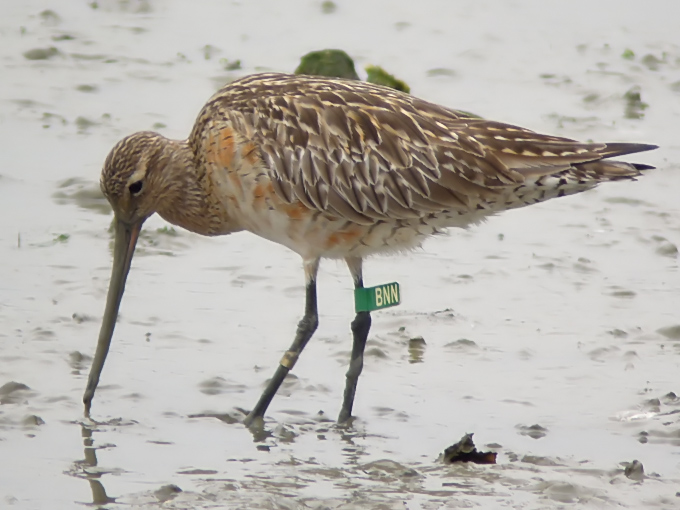 Bar-tailed Godwit Limosa lapponica with green engraved legflag (BNN), © Andreas Kim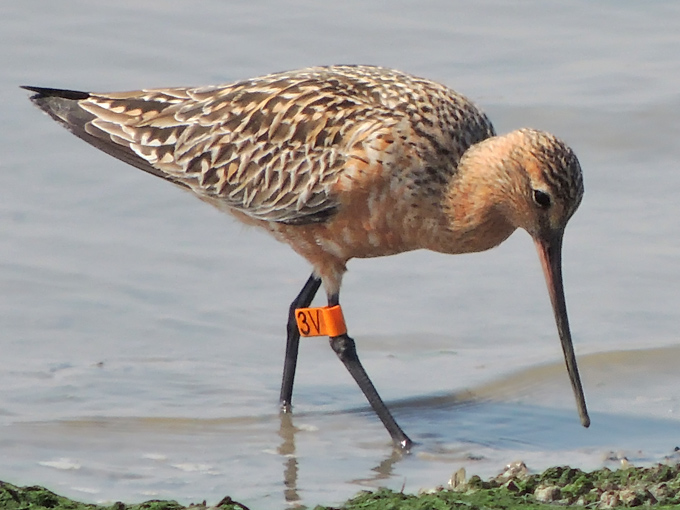 Bar-tailed Godwit Limosa lapponica with orange engraved legflag (3V), April 14 2014 © Andreas Kim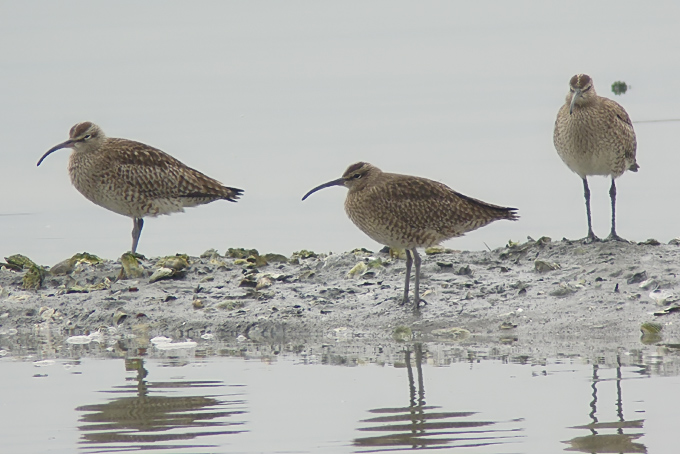 Whimbrel Numenius phaeopus, © Andreas Kim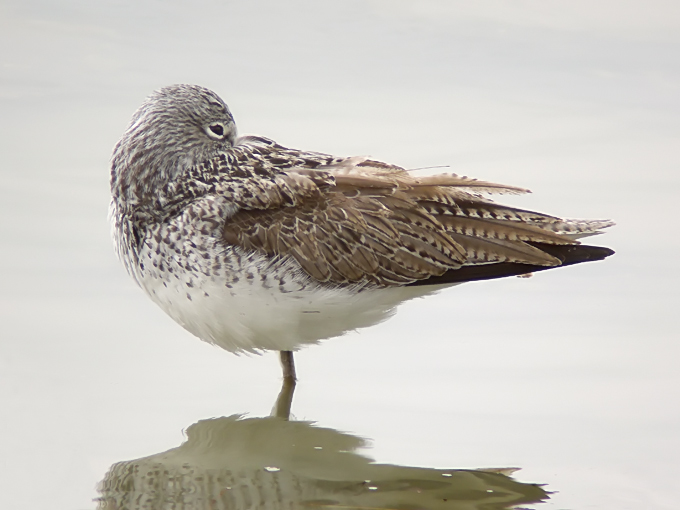 Common Greenshank Tringa nebularia, © Andreas Kim
Grey Plover Pluvialis squatarola, © Andreas Kim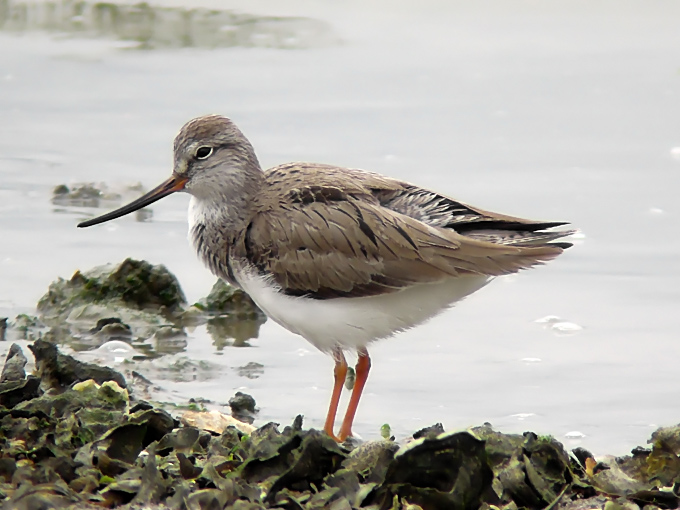 Terek Sandpiper Xenus cinereus, © Andreas Kim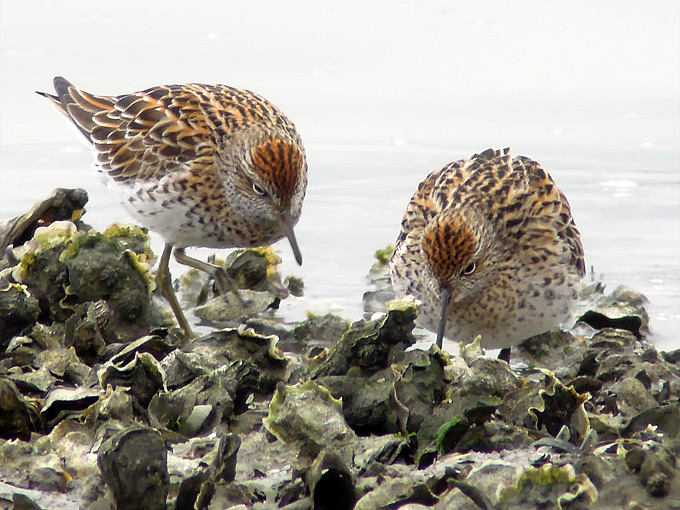 Sharp-tailed Sandpiper Calidris acuminata, © Andreas Kim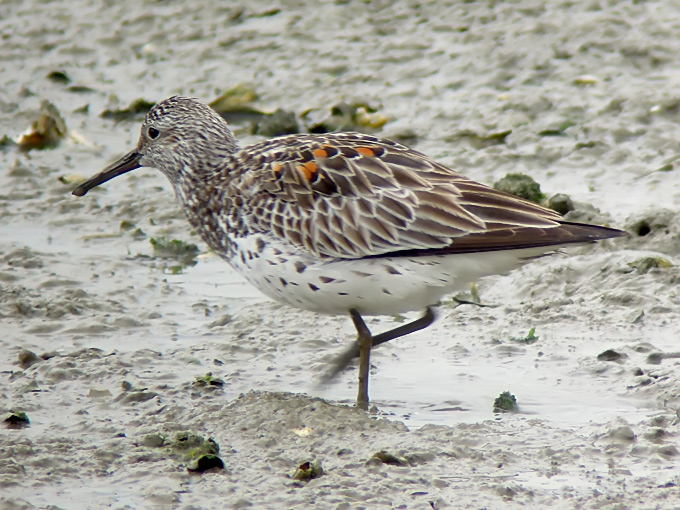 Great Knot Calidris tenuirostris, © Andreas Kim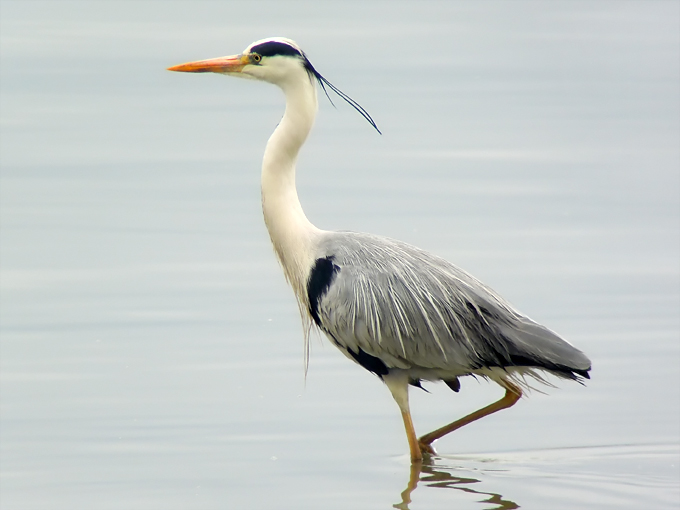 Grey Heron Ardea cinerea, © Andreas Kim