Bird News from Andreas Kim
The staging season for Bar-tailed Godwit is slowly coming to an end. A group with green flagged "AFD" which had been here since April 9 was not seen for the last 4 days, while c. 20 Godwits are still around. Instead smaller shorebirds populate the site: 100+ Ruddy Turnstone including two blue flagged individuals from Japan, Dunlin andRed-necked Stint including a white-blue flagged individual from Taiwan seen only one day, c. 40 Grey-tailed Tattler, 30-100 Kentish Plover (the exact number is very uncertain as many have chicks now and hiding in vegetation and only about 30 display on the open mud), 15-25 Whimbrel (varies every day), a handful of Little Ringed Plover, Grey Plover, Common Sandpiper and Terek Sandpiper. Species with small numbers of 1-3 are Mongolian Plover,Curlew Sandpiper, Broad-billed Sandpiper and Far-Eastern Curlew.
Other species always on the site are a few Grey Heron, Black-tailed Gull, still some Black-headed Gull, an uncounted number of Little Tern and in the trees along the site small numbers of Grey-capped Greenfinch andTreesparrows. Permanently cycling over the water of the lagoon areas are Barn Swallows hunting insects.
A very unfortunate discovery was the that the reed-bed at the end of the site was complete cut down, just when the first Oriental Reed Warbler had arrived for nesting; last year 50+ nests. At least 3 were heard this morning. Why does an environmental department of a city government doesn't know about biological cycles and their timings? One only can wonder.
Red-necked Stint Calidris ruficollis, Photo © Andreas Kim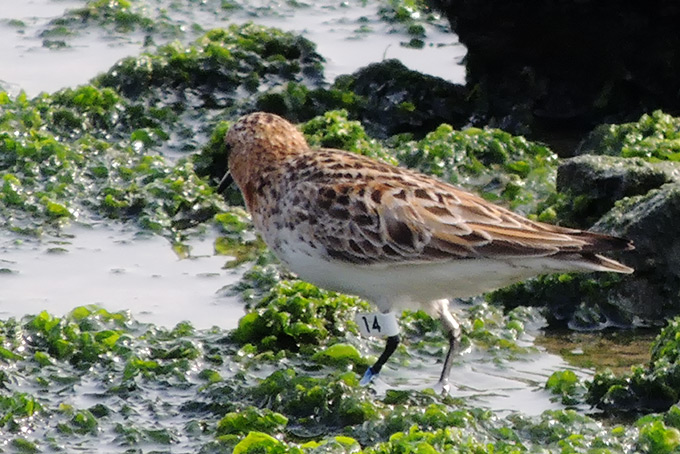 White-blue flagged Red-necked Stint Calidris ruficollis, Photo © Andreas Kim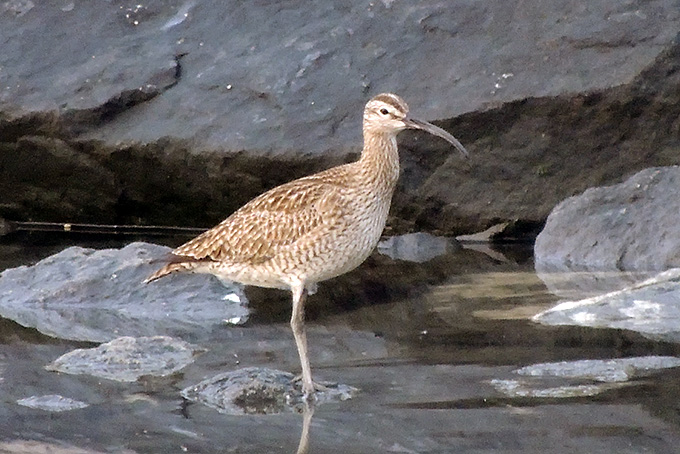 Whimbrel Numenius phaeopus, Photo © Andreas Kim
Mongolian Plover Charadrius mongolus, Photo © Andreas Kim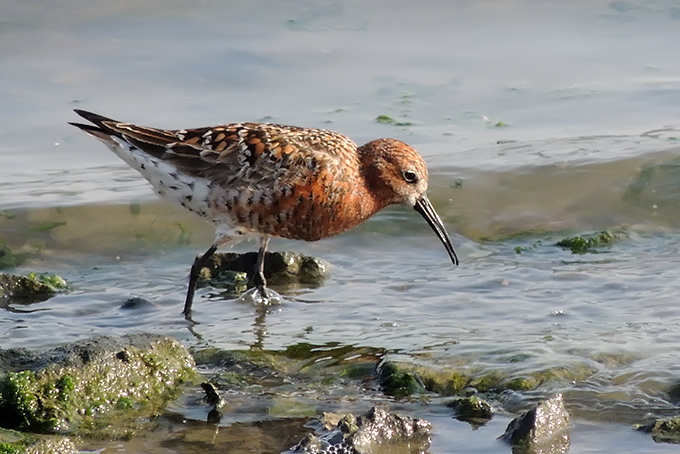 Curlew Sandpiper Calidris ferruginea, Photo © Andreas Kim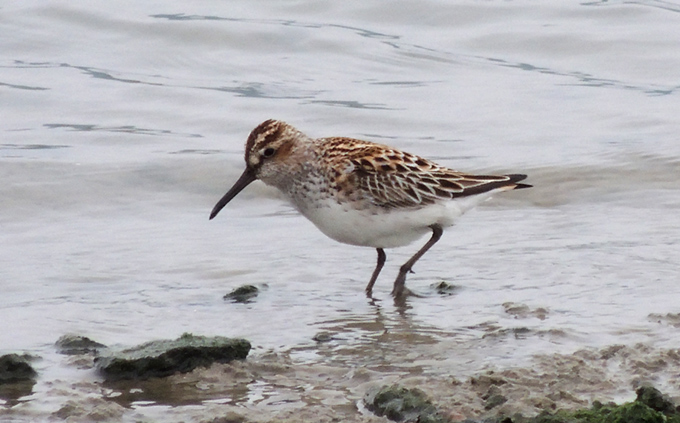 Broad-billed Sandpiper Limicola falcinellus, Photo © Andreas Kim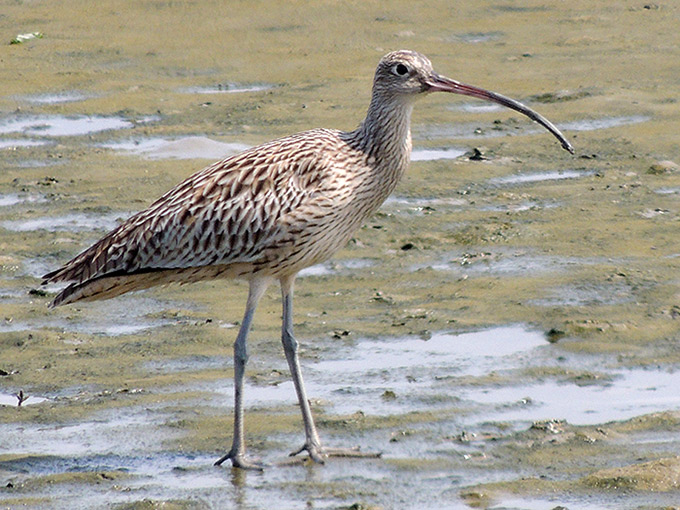 Far-Eastern Curlew Numenius madagascariensis, Photo © Andreas Kim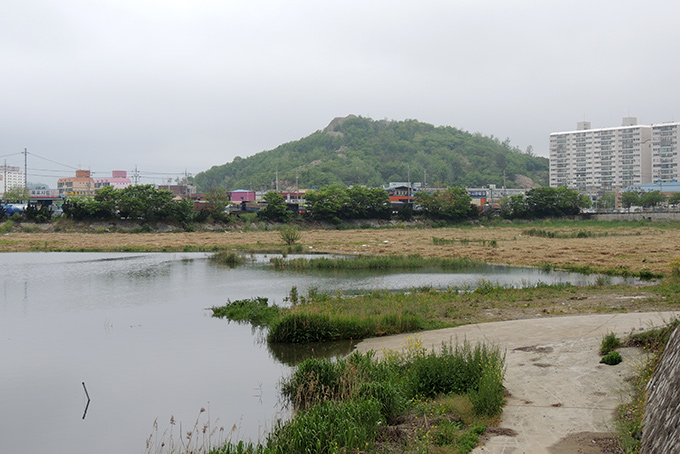 The reed-bed cut down, no nesting option for this summer, Photo © Andreas Kim