Bird News from Matthew Poll
An early morning drive to the southwest coast produced some interesting spring birds, with 73 species seen today. Black-winged Stilts have arrived, with a total of a dozen seen at several different locations. Wood Sandpipers are also in evidence on Jeju with about 50 seen, in a wide range of wetland habitats. A dozen Whimbrels, and a similar number of Marsh Sandpipers were seen scattered along the coast and flooded fields. Cattle Egrets have returned to Jeju in force, and several Black-throated Loon still remain off the coast. A few hundred winter ducks linger still at the Yongsu reservoir.
On a wooded hill on the southwest coast, perhaps a dozen Japanese Thrush were heard, but proved very elusive to see. A half-dozen vocal Eastern Crowned and Arctic Warblers were seen, along with an Asian Stubtail. Also on this hill were several Narcissus and Asian Brown Flycatchers, and a Chinese Pond Heron. Best of the day was a White-shouldered Starling found with a murmuration of about 50 White-cheeked Starlings.
A farmer's field near Seogwipo held several Yellow Buntings. In a nearby park, several Tristram's Buntings and a White-backed Woodpecker were seen. Still no Flycatchers or migrating Thrushes seen in Seogwipo yet.

Chinese Pond Heron Ardeola bacchus. Photo © Matthew Poll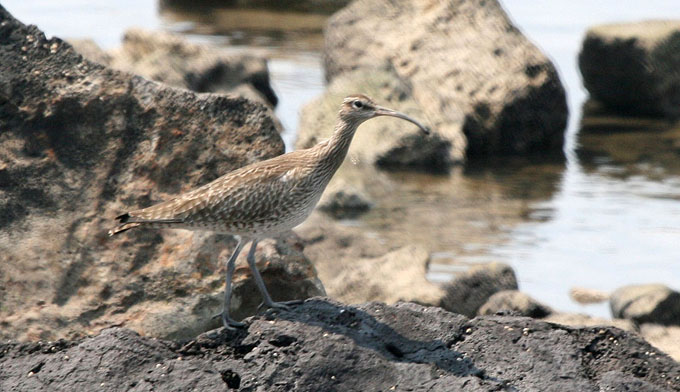 Whimbrel Numenius phaeopus. Photo © Matthew Poll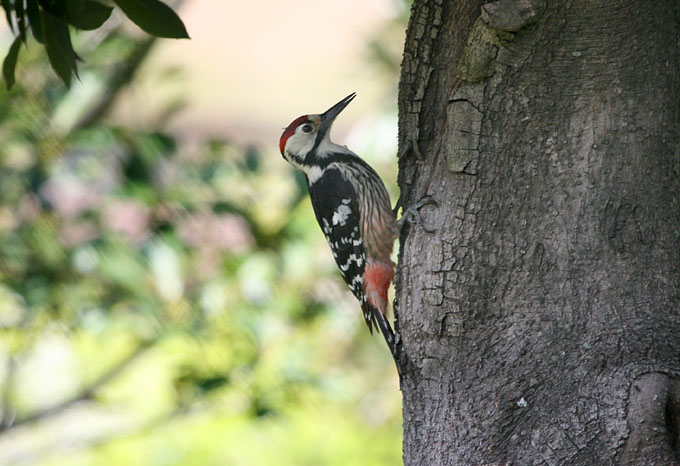 White-backed Woodpecker Dendrocopos leucotos. Photo © Matthew Poll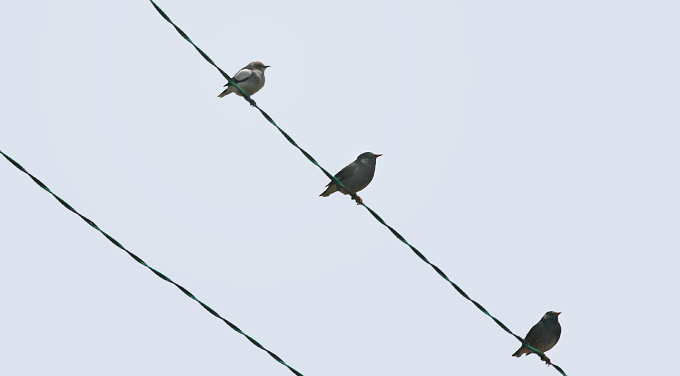 White-shouldered Starling Sturnus sinensis. Photo © Matthew Poll