Bird News from Nial Moores
I visited Baekryeong Island again from April 25th (arriving in the afternoon) to May 9th (departing at 2pm). I was joined on several dates in early May by Prof. Robert Newlin (RN) and on May 5th by Mr. Tim Edelsten (TE).
The main research aims included trying to determine if some species of landbird likely cross Ongjin County on a broad or narrow front (in particular, the three ROK islands of Baekryeong, Daecheong and Socheong; and western Hwanghaenam Province, DPRK); and trying to improve understanding of the effects of weather and source-winds on the numbers of birds that are recorded. Such a baseline understanding is important in interpreting data sets, and in trying to identify population trends in some of these species.
Throughout this survey period, efforts were especially focused on areas of fields and woodland edge in the northeast; and in arable and woodland edge in the far southwest of the island (at Junghwadong). Further observations and counting (of all birds heard and seen, irrespective of distance) were also conducted on three or more dates in the marsh at Hwadong ("Hwadong Wetland"); at Sagot Village in the south; and at Yeonhwa Village in the west. Several visits were also made to an especially large Black-tailed Gull colony kindly introduced to me by one of the islanders.
In total, 195 bird species were recorded, with species of most note including six or seven Black-faced Spoonbill, one (or more probably two) Saker Falcon, Korea's first Mongolian Lark, one or two Alpine Leaf Warblers, two singing Yellow-streaked Warblers, a singing Sakhalin Leaf Warbler, a Wheatear sp., two Tree Pipit together and presumed national high day-counts of e.g. Yellow-browed Bunting.
For the full report, please go here.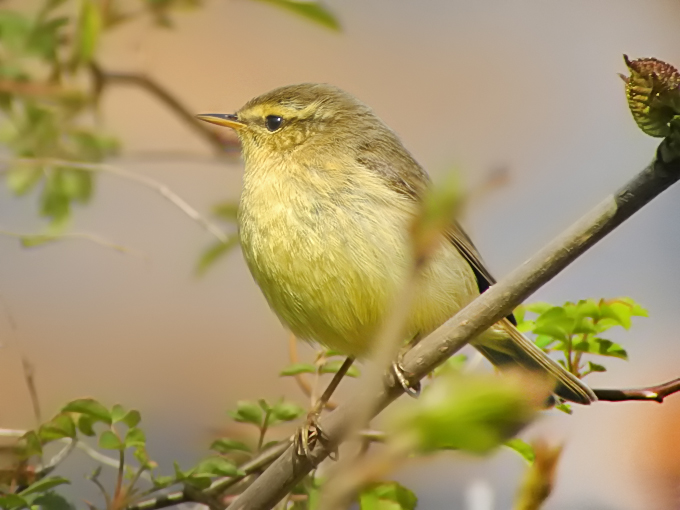 Alpine Leaf Warbler Phylloscopus occisinensis, © Nial Moores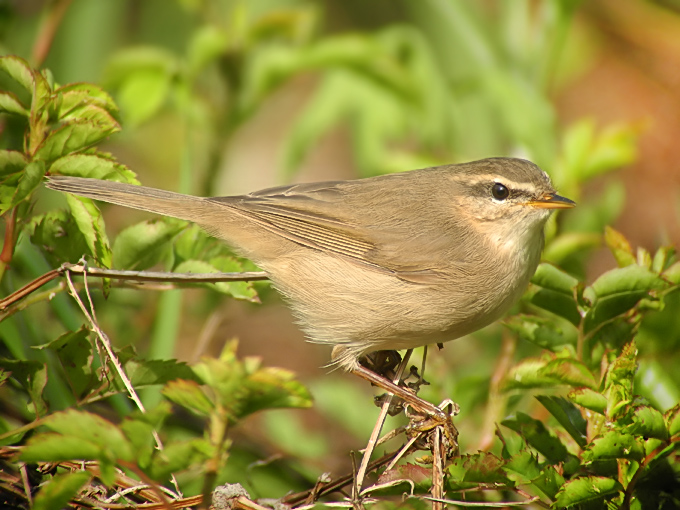 Dusky Warbler Phylloscopus fuscatus, © Nial Moores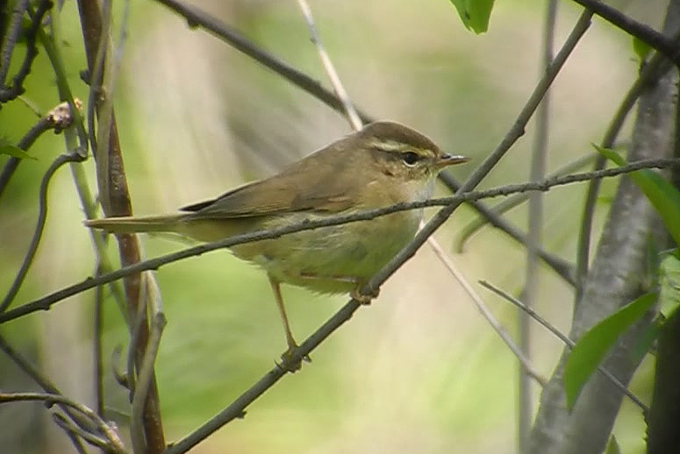 Yellow-streaked Warbler Phylloscopus armandii, © Nial Moores