Bird News from Andreas Kim
In the morning with light rain the stream between Samhyang and Yeongsan bridge was populated with 100 to 150Black-headed Gull – like in the last two weeks, but today also 2 Black-tailed Gull were seen, one with only a small oil stain while the second one massively oiled – one wonders if these birds came from Yosu where last week an accident with oil-spill had occurred. Also on the stream 9 Little Egret, 7 Mallard, 2 Eastern-Spot-billed Duck and 1Gadwall.
On the open water at the mouth of the stream c. 150 Great Crested Grebe and 2 Little Grebe were seen and very distant close to the barrage construction area at least 300 more unidentified gulls and several cormorants were noticed.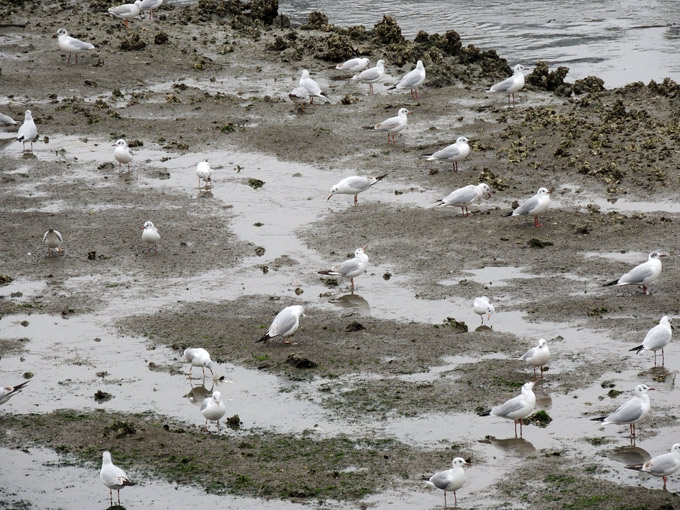 Black-headed Gull
Chroicocephalus ridibundus
, © Andreas Kim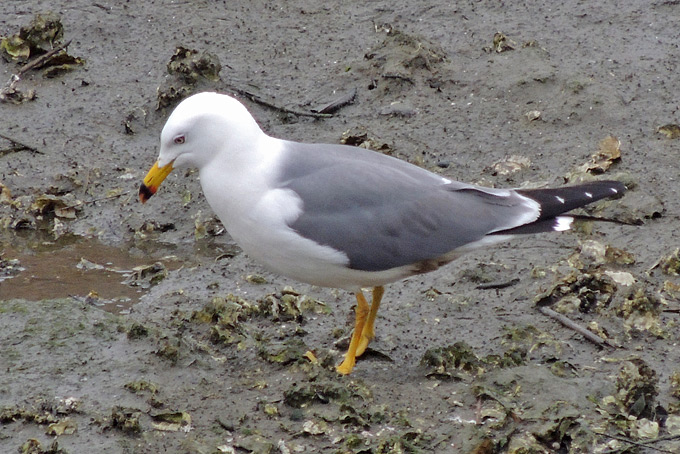 Black-tailed Gull
Larus crassirostris
 with small oil stain, © Andreas Kim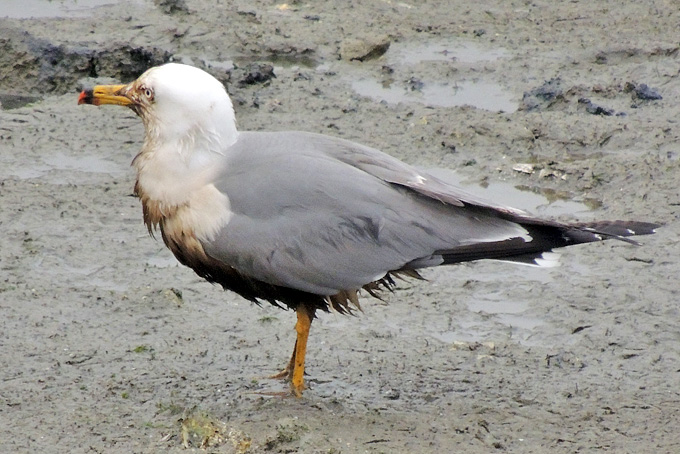 Black-tailed Gull
Larus crassirostris
 massively oiled, © Andreas Kim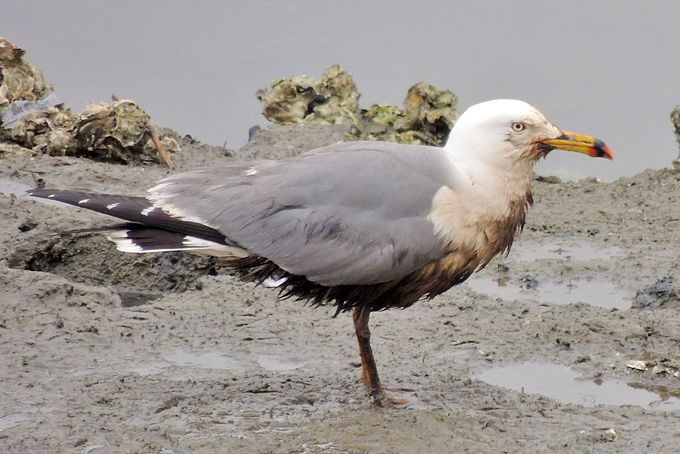 Black-tailed Gull
Larus crassirostris
 massively oiled, © Andreas Kim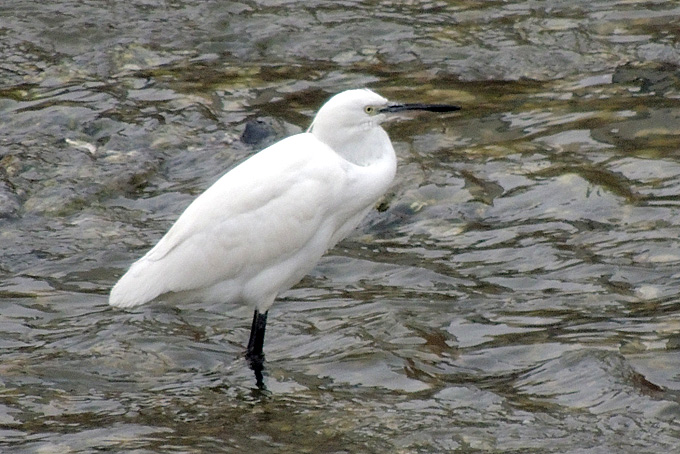 Little Egret
Egretta garzetta
, © Andreas Kim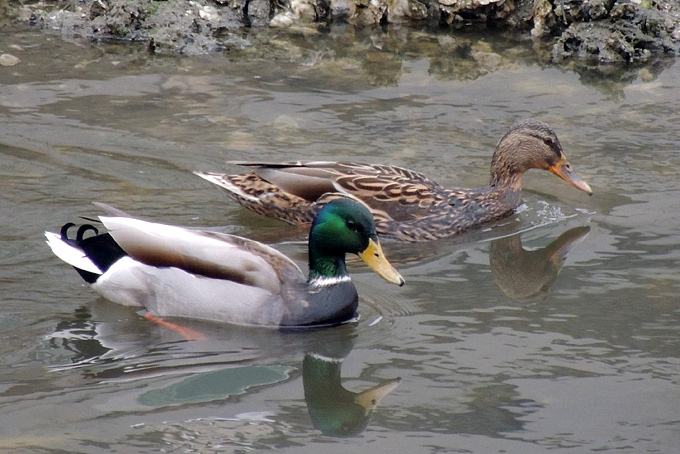 Mallard
Anas platyrhynchos
, © Andreas Kim<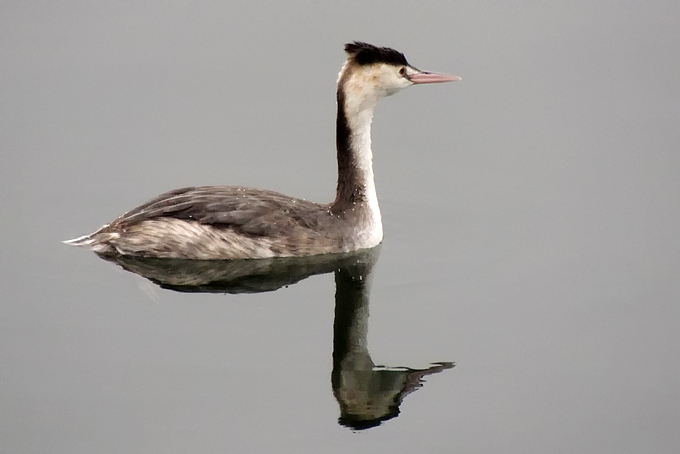 Great Crested Grebe Podiceps cristatus, © Andreas Kim
Bird News from Andreas Kim Today it was quite the same bird-wise on the stream between Samhyang and Yeongsan bridge as for the last couple of days. Only that today 2 Red-breasted Merganser and 2 Great Crested Grebe were additional to the handfulEastern Spotbilled … read more