Bird News from Andreas Kim
The afternoon visit to the tidal-flats of Aphae showed no birds on the northern tidal-flat; very strong wind and waves from the sea-side had pushed all birds of the site.
The southern tital-flat filled more and more with the incoming tide. The birds were mostly within two flocks, one c. 800Dunlin and a mixed flock of 92 Bar-tailed Godwit, one with a white leg-flag, 29 Great Knot and c. 40 Eurasian Curlew. About 30 more Curlews were feeding on the mud. A Common Kestrel flew over and while the "bigger" birds kept calm, all Dunlin flew off and the Kestrel unsuccessfully chaised the flock for a short while. More birds came in which were in detail 29 Grey Plover, 2 Common Redshank and 239 Eurasian Oystercatcher.
On the water a few Eurasian Wigeon and Black-tailed Gull.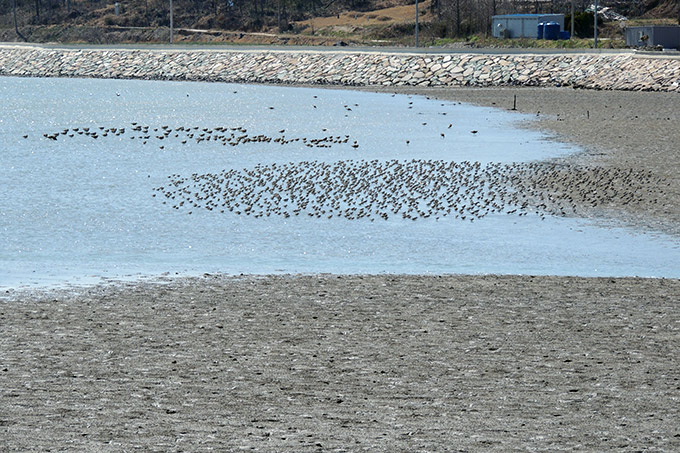 Shorebird flocks, Photo © Andreas Kim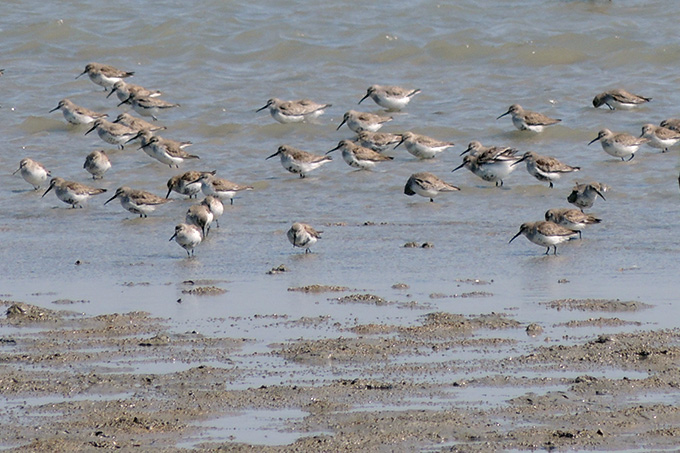 Dunlin Calidris alpina, Photo © Andreas Kim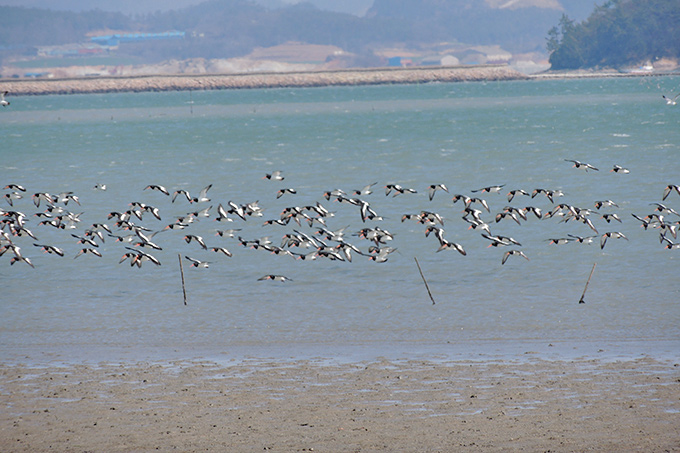 Eurasian Oystercatcher Haematopus osculans, Photo © Andreas Kim