Bird news from Tim Edelsten
From my mountain watchpoint (which commands an excellent, almost 360-degree view for at least 20km in all directions), still a trickle of raptor migration evident. Over the course of two and a half hours around midday, five Japanese Lesser Sparrowhawk formed a spiralling mini-kettle, two of them stooping and tumbling briefly; one Amur Falcon hurried through, and six Eastern Buzzard lazed on thermals over the ricefields.
Descending through the trees I bumped into the resident gang of Azure-winged Magpies.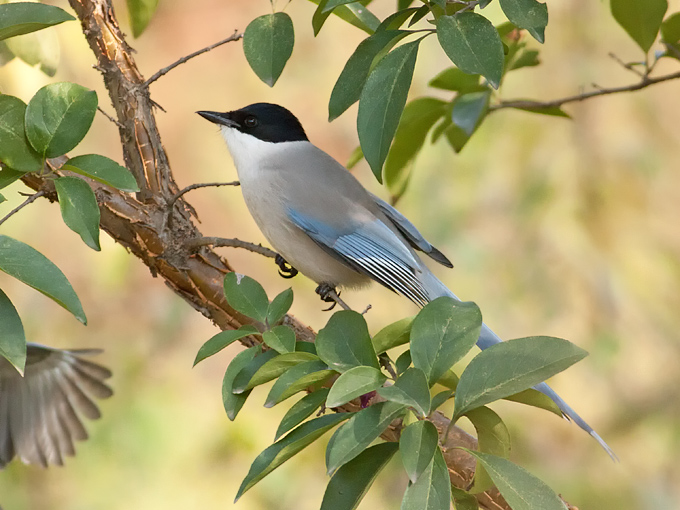 Azure-winged Magpie Cyanopica cyanus, © Tim Edelsten
Azure-winged Magpie Cyanopica cyanus, © Tim Edelsten