Bird News from Nial Moores
Having finished work on the latest Birds Korea report (Status of Birds, 2014), a few hours were spent in the local park on the 15th, 17th and 18th, including 90 minutes seawatching (one hour on 17th and 30 minutes on 18th), in the hope of seeing some early-autumn migrants.  Visibility over the sea was good, but few birds were moving, with best 48 Black-headed Gull south on the 17th;  and 18 Streaked Shearwater north and three Common Tern, four Mongolian Gull and four Little Egret south on the 18th. On both days, much of the sea was brown with algal blooms, with some patches as red as tomato soup, where water and algae was trapped by seawalls  (ironic to note that Busan is presently hosting an international meeting focused on increasing use of marine resources…).
In the woodland, four species of woodpecker (all giving good views), many groups of Brown-eared Bulbul and apparently steadily increasing numbers of Varied (15+), Long-tailed (40+), Eastern Great (c.20) and Coal Tits (c.10), but no sign of any Yellow-bellied Tit (last heard here on September 7th). A single group of 10 Daurian Redstart on 18th also suggested that this species too was on the move. Numbers of most complete migrants were pretty low despite the promising weather (with overcast and occasional spells of rain on the 17th and 18th), but included one Northern Boobook, three Black-naped Oriole, two Blue-and-White and 3+ Grey-streaked Flycatchers, probably a dozen Arctic Warbler, and one possible Japanese Leaf Warbler, heard briefly on the 17th). There were no hirundines or Pacific Swift and no raptors obviously on the move, with instead one Black Kite, three Common Kestrel, 2-3 Eurasian Hobby and two Peregrine Falcon blogging up and down the coast.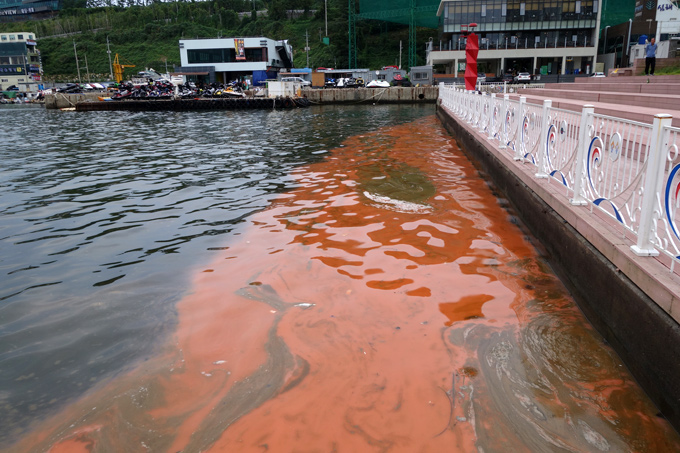 Red Tide, Busan, Sep 17 and 18, © Nial Moores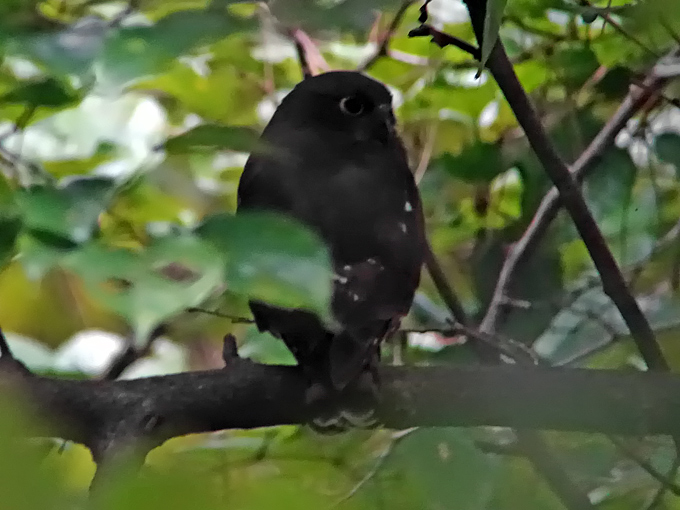 Northern Boobook Ninox japonica, © Nial Moores
Grey-streaked Flycatcher Muscicapa griseisticta, © Nial Moores