Bird News from Tim Edelsten
A stroll near Gyeongpo Lake on the afternoon of the 13th found e.g. a Chinese Pond Heron, two Common Kingfisher, Hobby, one or two Mongolian Gull (on the lake), close views of an Oriental Reed Warbler, Bull-headed Shrike, Striated Heron, 3 Common Snipe (which conversed non-stop with eachother in harsh calls towards dusk), and of most interest, an apparent juvenile Lesser Cuckoo, which allowed close views as it returned repeatedly to the same tree, gorging itself on catterpillars. Identification was based on the rather small size and neat, slim build; very bold, large white spotting along the uppertail (as depicted in Brazil, 2009), and barely visible very fine white trim on the coverts.
One the 14th, a few hours seawatching from the outer wall of the harbour produced two juvenile Pomarine Skua  and an early Vega Gull, identifiable on e.g. structure and shading, steep forehead, and diffuse but faint blotching head and nape (not present on the earlier Mongolian). Best perhaps, prolonged views of some 500 Common Tern, most of which idled in a long raft, occasionally roused into a great white cloud, and a close encounter with two Ruddy Turnstone.
Along the beach and at the mouth of the nearby Namdae Stream, a Mandarin Duck, already nine Sanderling, a Red-necked Stint, four Grey-tailed Tattler and a Common Sandpiper.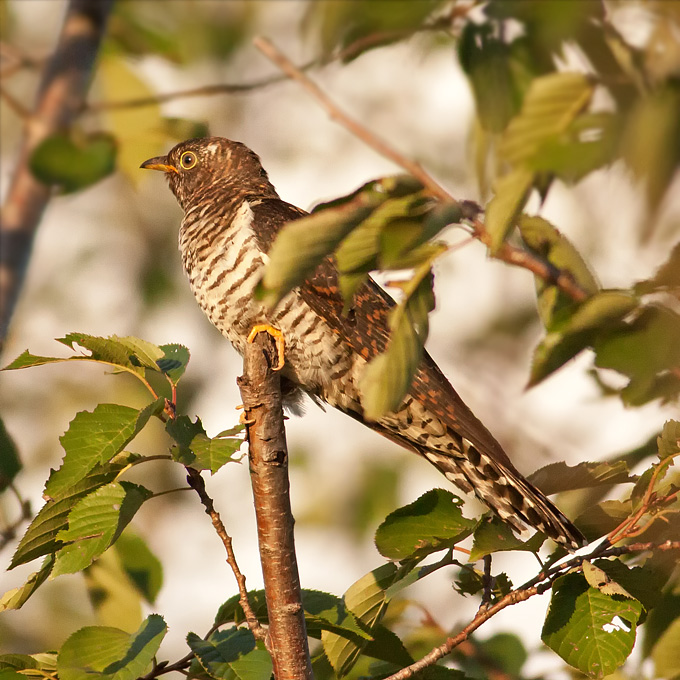 Presumed Lesser Cuckoo Cuculus poliocephalus, © Tim Edelsten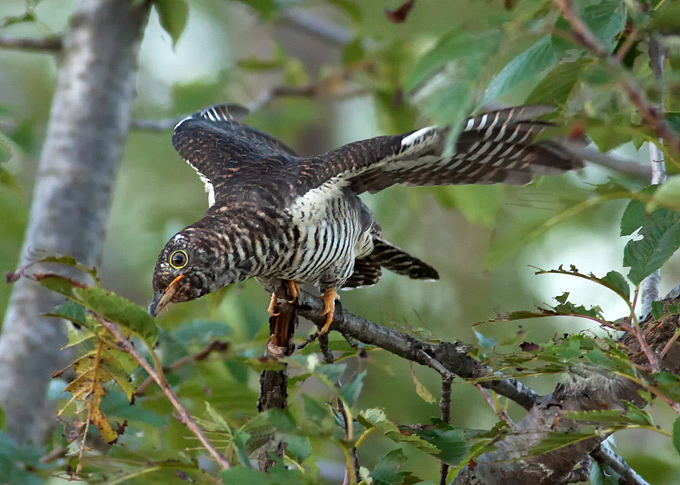 Presumed Lesser Cuckoo Cuculus poliocephalus, © Tim Edelsten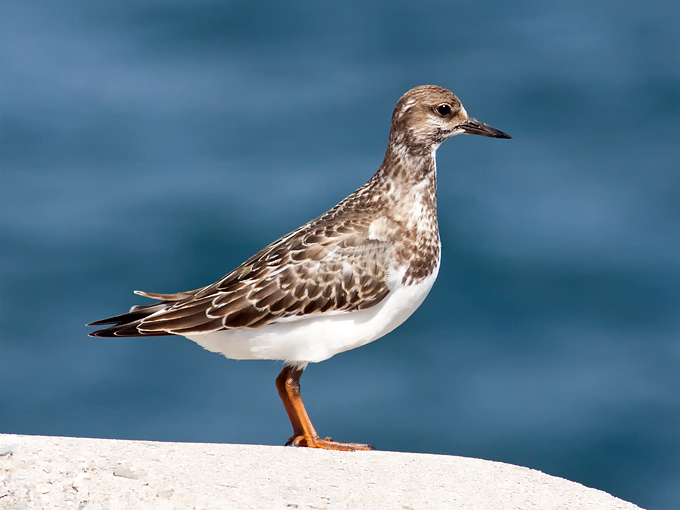 Ruddy Turnstone Arenaria interpres, © Tim Edelsten
Ruddy Turnstone Arenaria interpres, © Tim Edelsten