Bird News from Nial Moores
With no boat for four days, finally arrived back on the island at 8pm on the 25th in still-dense fog. This cleared by early morning, being replaced by warm sunshine and light to moderate yellow-dust westerlies. On the 26th itself, at least 91 species logged, with a couple more – including a flock of Ruddy Turnstone heard passing overhead – late at night on the 25th). Most of the typical late migrants were present in small numbers (e.g. Black-capped Kingfisher, Oriental Dollarbird, Tiger and Brown Shrikes), with more numerous species including Eastern Cattle Egret (70+), Arctic Warbler (40+), Kamchatka Leaf Warbler (20+) and Asian Brown Flycatcher (25).
Species of most note on the 26th included single Chinese Blackbird, Black Drongo and Citrine Wagtail, a Fairy Pitta heard late in the evening, and multiple encounters with cuckoos (including perhaps 20-25 Common, five Indian and three Lesser Cuckoos and proper sightings for the first time of the unknown "barking" cuckoo of last year's "Going Cuckoo" post, this time watched in song: more will be posted about this later). Even rarer (at least in the Korean context!) was a record-breaking group of at least 11 Himalayan Swiftlet counted in one scan late in the evening, mixed in with a group of c. 50-100 swift sp. Three Pacific Swift were positively identified; however, even closer birds simply looked all-dark and sadly had to be left unidentified – while probably half were too distant to ID even as either swift or swiftlet.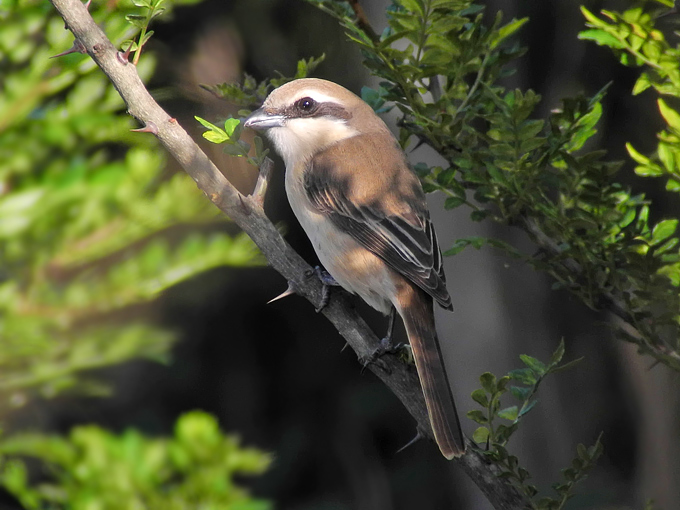 Brown Shrike Lanius cristatus, © Nial Moores
Eastern Cattle Egret Bubulcus coromandus with breeding bare-part coloration, © Nial Moores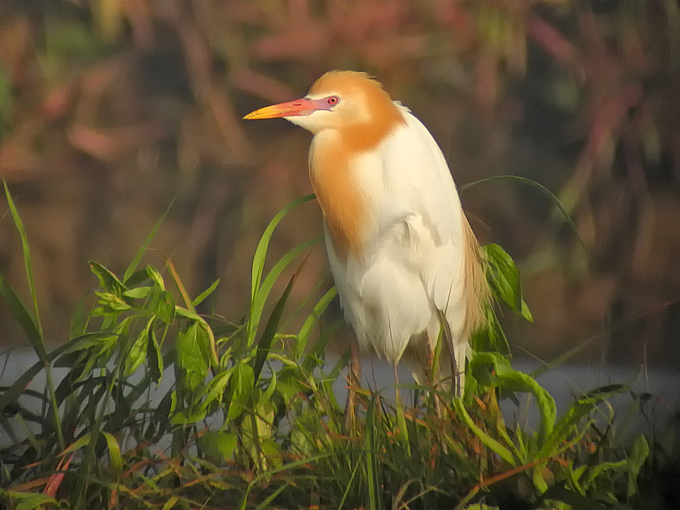 Eastern Cattle Egret Bubulcus coromandus with breeding bare-part coloration, © Nial Moores