Bird News from Matt Poll
There were some unsolved avian riddles, as well as early signs of spring, on a rainy then sunny weekend.  On the same hill where a Common Redpoll was seen two weeks ago, I encountered at least six Tristram's Buntingsskulking in the scrub.  I've never seen Tristram's in the winter – could they be early migrants?  Also of note wereJapanese Bush Warblers in full song, and almost a dozen Long-tailed Tits (I'm still unsure how to separatetrivirgatus and magnus Long-tailed Tits) in a nearby gully.  Small groups of Olive-backed Pipits and Grey-capped Greenfinch move through the woods and forest edge in several spots.
In the city, I've noticed a group of about a dozen White Wagtails noisily moving from the rooftops to one particular large roadside tree, daily just before dusk over the past week. Do White Wagtails communally roost?
In a park in town it seems like Mandarin Duck and Spot-billed Duck (small numbers of Spot-billed do spend the summer on Jeju) numbers have thinned out considerably.  Another sign of an early spring?  Grey Wagtails and Red-flanked Bluetails can also be found in Seogwipo's parks.
Tristram's Bunting Emberiza tristrami, © Mathew Poll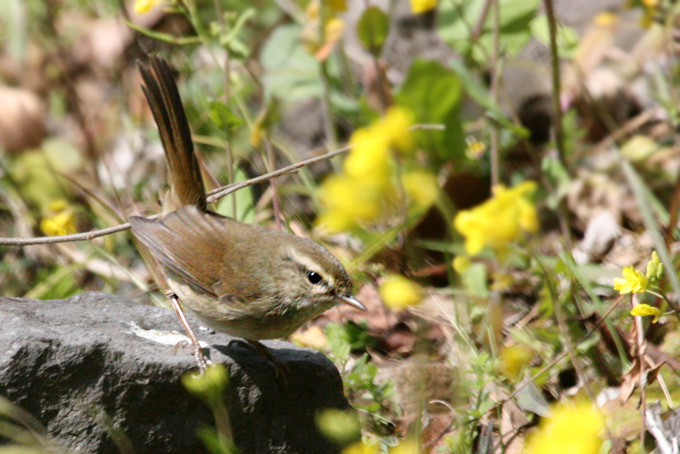 Japanese Bush Warbler Horornis diphone, © Mathew Poll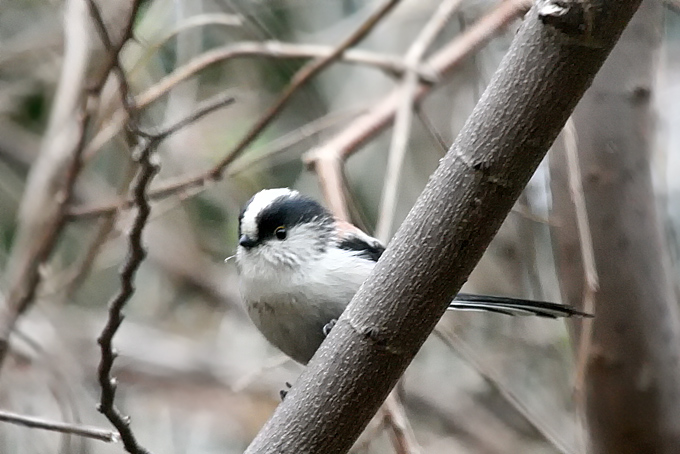 Long-tailed Tit Aegithalos caudatus, © Mathew Poll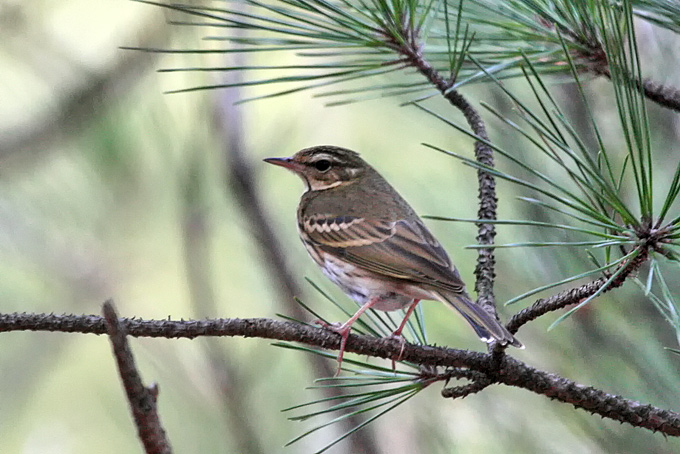 Olive-backed Pipit Anthus hodgsoni, © Mathew Poll