Birding News from Robin Newlin
A short trip to frigid Cheolwon: my first stay at the comfortable Durumi (Crane) Pension near the Togyo Reservoir.
On the Hantang River from a crane-watching hide: an attractive visa of ice-crusted river, reeds, mountains, rising full moon, Red-crowned and White-naped Cranes, Common Mergansers, Azure-winged Magpies, Vinous-throated Parrotbills and Meadow and Yellow-throated Buntings. Also in the area: a Bull-headed Shrike, a (heard) Long-tailed Rosefinch, some (also only heard) Long-tailed Tits, a Far Eastern Buzzard, several Cinereous Vultures, thousands of White-fronted Geese, a few Whooper Swans, and a few calling Daurian Redstarts and Far-Eastern Skylarks.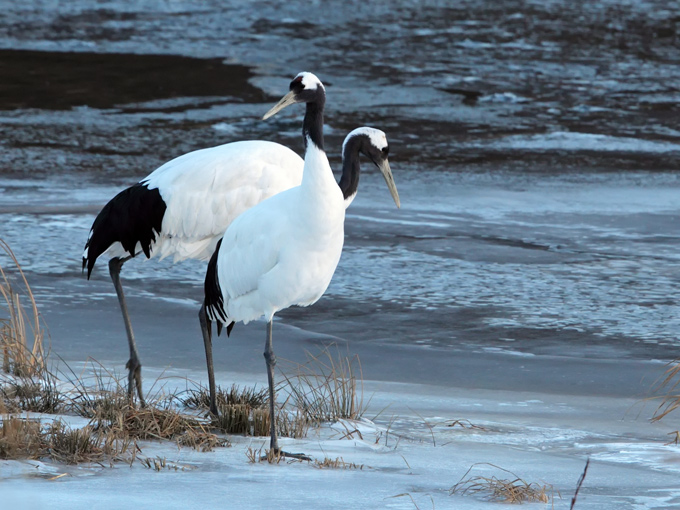 Red-crowned Crane Grus japonensis, © Robin Newlin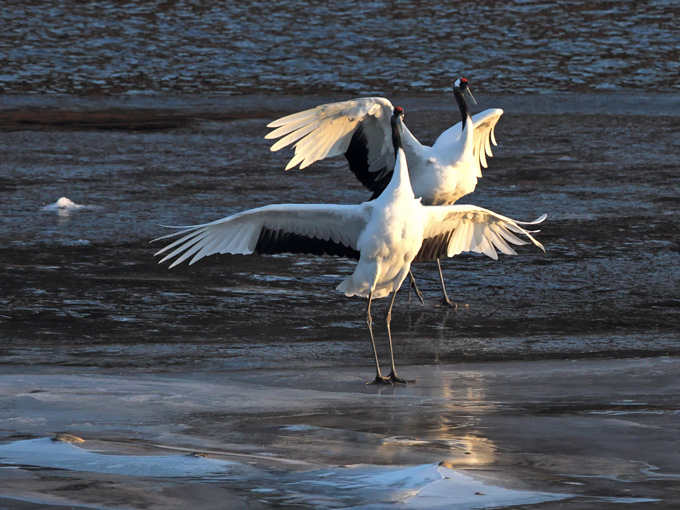 Red-crowned Crane Grus japonensis, © Robin Newlin
White-naped Crane Grus vipio, © Robin Newlin