Bird News from Chris Gibbins
In Korea for the New Year to study gulls, Prof. Chris Gibbins found and photographed an adult Thayer's Gull Larus thayeri at Gangneung in the morning of January 2nd, near to Gyeongpo Lake. He then apparently relocated the same bird 20km north at dusk.  He has kindly given Birds Korea permission to post a few of his excellent images of the bird here.
Following CG's call about the bird, a different birder visited the same area and found and photographed a possible second bird (unfortunately, the single images does not show enough detail of the primaries to confirm the identification, but structurally at least the bird looked remarkably like a Thayer's).
More of CG's stunning gull images from around the world can be seen at: chrisgibbins-gullsbirds.blogspot.com
Thayer's Gull Larus thayeri, © Chris Gibbins
Thayer's Gull Larus thayeri, © Chris Gibbins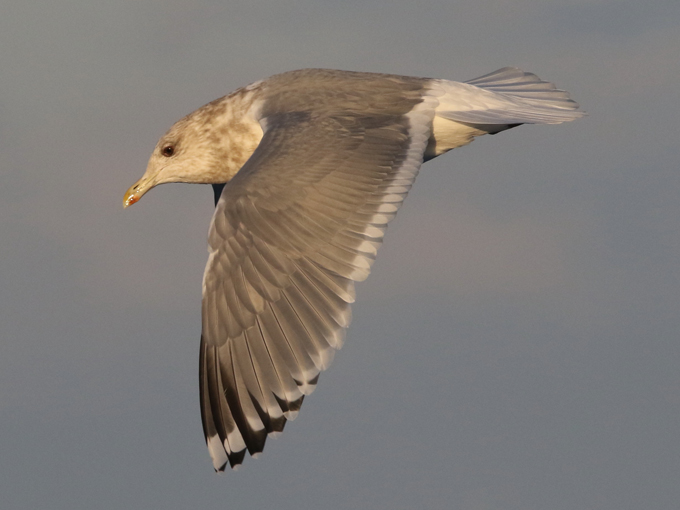 Thayer's Gull Larus thayeri, © Chris Gibbins