Bird News from Andreas Kim
As preparation for the upcoming shorebird migration it was time for a longer visit to the site. The early afternoon was very warm with temperatures over 20°C but had a strong wind.
Over the winter the site has undergone quite some changes. In the natural tidal-flat we call P1 (seehttp://www.birdskorea.org/Habitats/Wetlands/Mokpo/BK-HA-Mokpo.shtml for more information) now much more fishing boats than before are anchored and also more platforms exists, one very big one roped to the railing along the road, where in about 3 weeks shorebirds have to look for food. In one corner the vegetation was burned down. The wall enclosed area P2 was largely filled with water, so obviously most of the infilling from 2 years ago had been removed again. The area P3 was only holding a small amount of water on one side, because on the opposite site construction work is underway. In the reed-bed area P4 the part which was dredged last year is still a huge open area and scar to the site.
All areas had plenty of birds. In P1 c. 50 Great Cormorant, Eurasian Teal, Eastern Spot-billed Duck and Eurasian Widgeon with about the same number, a few Mallard were seen in water and on platforms as well as 2 Little Grebe.
In P2 c. 200 Eastern Spot-billed Duck, c. 30 Eurasian Teal, a small flock of 28 Black-headed Gulls and a mixed flock of c. 300 individuals of Black-headed Gull and Vega Gull. In the cleaning pool of the water recycling plant a hand full more Eurasian Teal and ca. 100 Black-headed Gull. In the pine trees beside some Grey-capped Greenfinch, Brown-eared Bulbul and one Eurasian Jay was seen. The count numbers are not exact, because there was constant movement between the areas due to disturbance by people but also one small raptor patrolling and one time seen very close attacking a "jump-starting" teal.
In P3 about 150 more Vega Gulls and c. 100 Common Shelduck rushing over the wet mud looking for food.
The reed bed area had ca. 50 Northern Shoveler, a few Eurasian Teal, Mallard and Eastern Spot-billed Duckwere present along 3 Grey Heron and 2 Eurasian Coot. Oriental Turtle Doves, c. 20 in total first gathered in trees and then flew to a small patch in the reed, while some Eastern Great Tit were heard passing and one seen. The surprise was the short appearance of on Naumann's Thrush.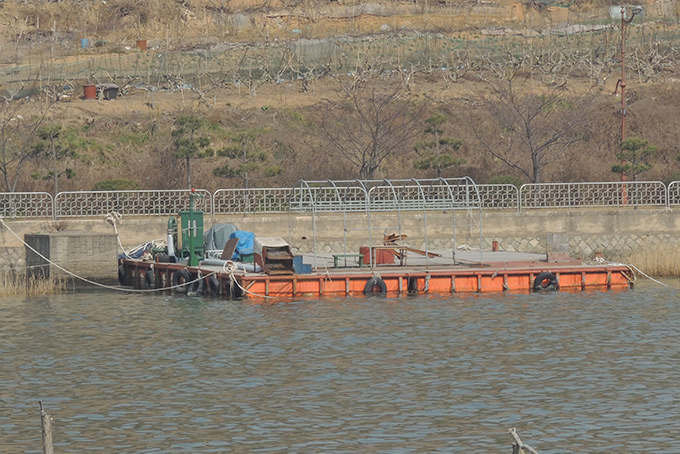 P1: New platform, Photo © Andreas Kim
P3: Construction work, Photo © Andreas Kim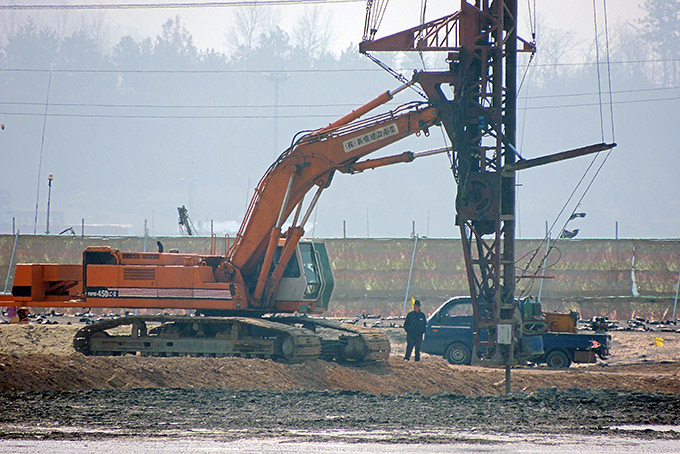 P3: Construction work, Photo © Andreas Kim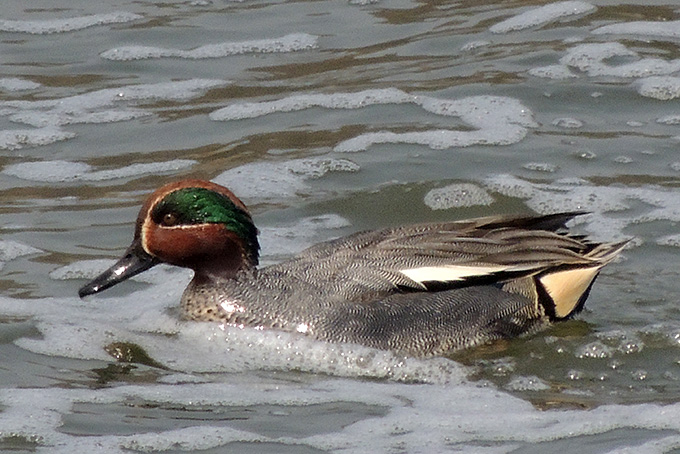 P1: Eurasian Teal Anas crecca, Photo © Andreas Kim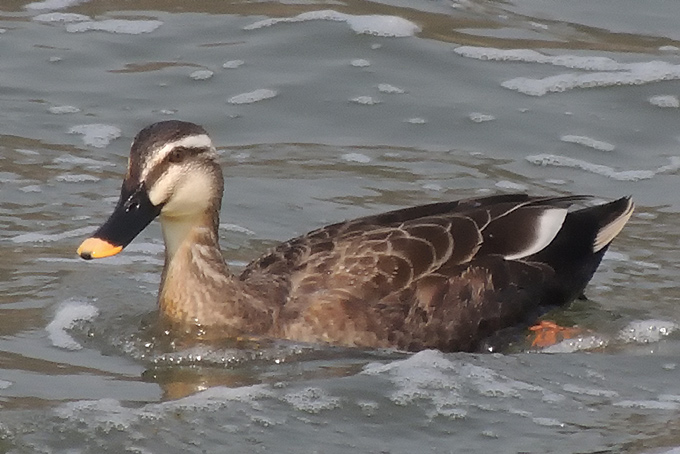 P1: Eastern Spot-billed Duck Anas zonorhyncha, Photo © Andreas Kim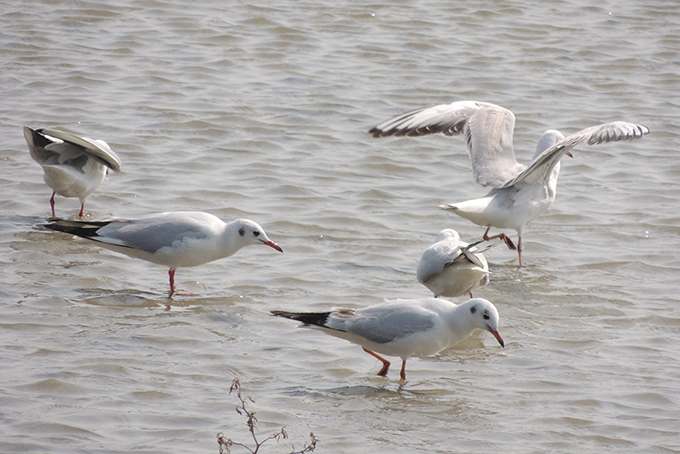 P2: Black-headed Gull Chroicocephalus ridibundus, Photo © Andreas Kim