Bird News from Jason Loghry
Starting early in the morning, conditions were feeling very much like spring. It was windy, the air was brisk, there were dozens of inchworms hanging from silky threads throughout the woods and a thin layer of golden pollen was on the lens of my field glasses. Highlights of the morning include a Eurasian Sparrowhawk, Pale Thrush (9), Blue and White Flycatcher (7) including a female and some eating inchworms from the ground. Also observed and heard singing were Eastern Crowned Warbler (11), with two that appeared to be copulating. The behavior was aggressive and brief. I kept a distance and tried not to disturb the birds while I observed. Does this mean they might be nesting in the area?
Other highlights of the morning were Asian Brown Flycatcher (3), Japanese Waxwing (5), Narcissus Flycatcher(6) including 1 first summer bird and the bird considered to be owstoni, 2 Pale-legged Leaf Warbler calling, although I made special note because towards the end of the morning I heard the beginning verse of what sounded much like the song of a Sakhalin Leaf Warbler but wasn't the full song. I was unable to make to a recording or hear it more than once. Also, another nice surprise were Japanese Robin (2) singing in the same Sakhalin Valley area.
Blue-and-white Flycatcher Cyanoptila cyanomelana, © Jason Loghry
Blue-and-white Flycatcher Cyanoptila cyanomelana, © Jason Loghry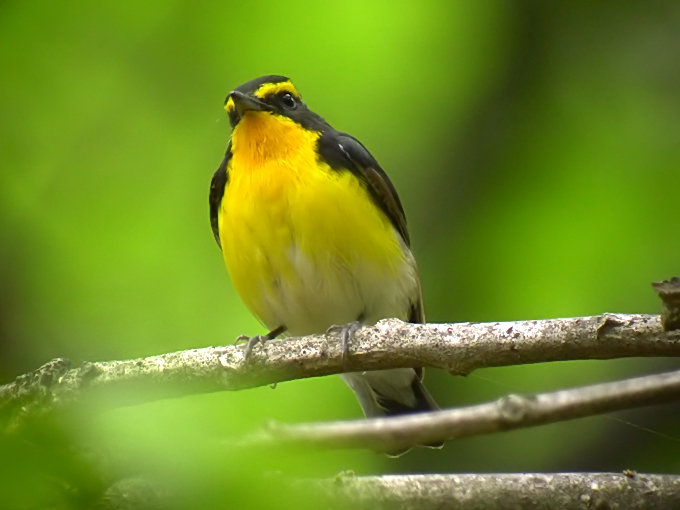 Narcissus Flycatcher Ficedula narcissina narcissina, © Jason Loghry
Narcissus Flycatcher Ficedula narcissina narcissina, © Jason Loghry
Narcissus Flycatcher Ficedula narcissina owstoni, © Jason Loghry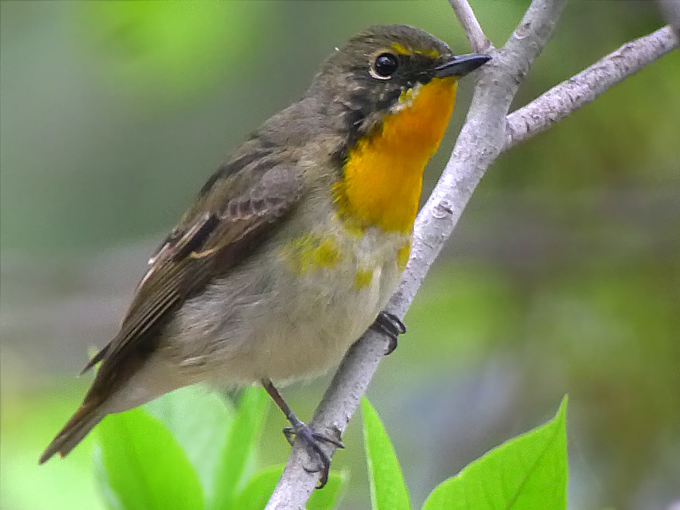 Narcissus Flycatcher Ficedula narcissina owstoni, © Jason Loghry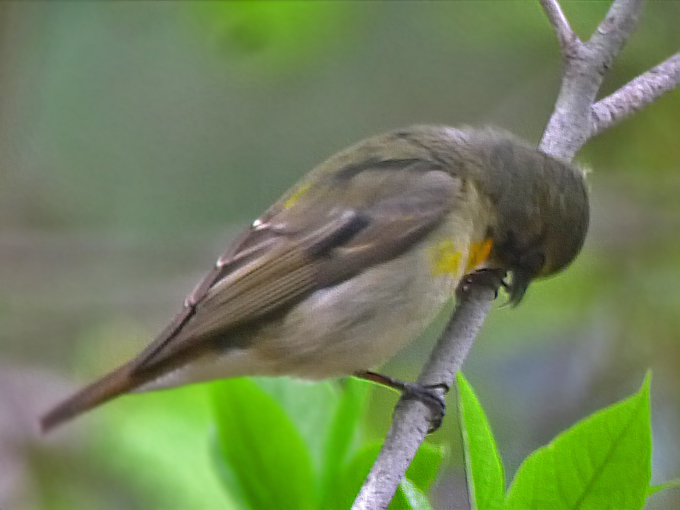 Narcissus Flycatcher Ficedula narcissina owstoni, © Jason Loghry