Bird News from Dr. Kim Seok-Yee and Andreas Kim
A short 45 minutes visit after lunchtime found the site at maximum high tide with sunny and windy conditions. Most birds enjoyed the warming sun in roosting positions. Unfortunately a new construction has started at the corner of the habitat P2 (see more on the Mokpo Namhang Urban Wetland habitat page) just beside the birdwatching hide. A sign tells that the construction is planned to be finished in early 2015 so that it can be assumed that this is the final year for migrant birds at this site in significant numbers. Trucks come very frequently with load to fill in the site. For access they use a road that passes also the habitats P1 and P4 and so the construction is already a huge disturbance for the complete site. This is rather sad, as in the coming days the arrival of shorebirds from New Zealand and Australia is expected.
None the less the place is still very "birdy" with Great Crested Grebe 17, Great Cormorant 43, Grey Heron 19, Little Egret 1, Common Shelduck 97, Eurasian Teal 205, Eastern Spot-billed Duck 162, Mallard 18, Eurasian Wigeon 33, Northern Shoveler 9, Gadwall 54, Eurasian Coot 2, Kentish Plover 6, Common Sandpiper 2, Black-tailed Gull 52, Vega Gull 225, Common Gull 30, Oriental Turtle Dove 9, Brown-eared Bulbul 7, Olive-backed Pipit 11, Black-backed Wagtail 1, Dusky Trush 1, Tree Sparrow 19, Eurasian Magpie 9 counted.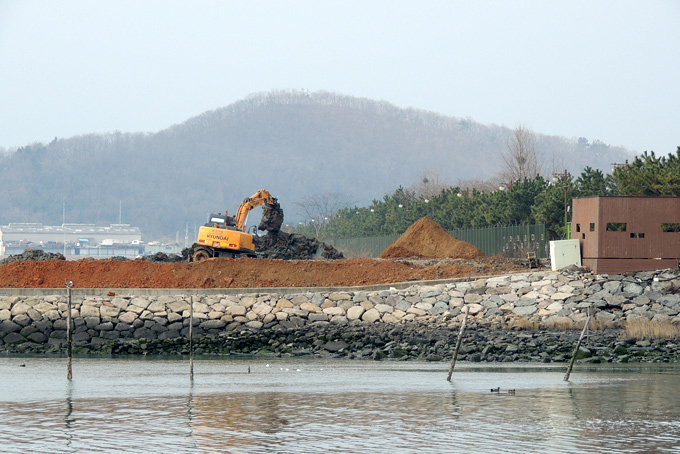 Construction work in P2, © Andreas Kim
Construction work in P2, © Andreas Kim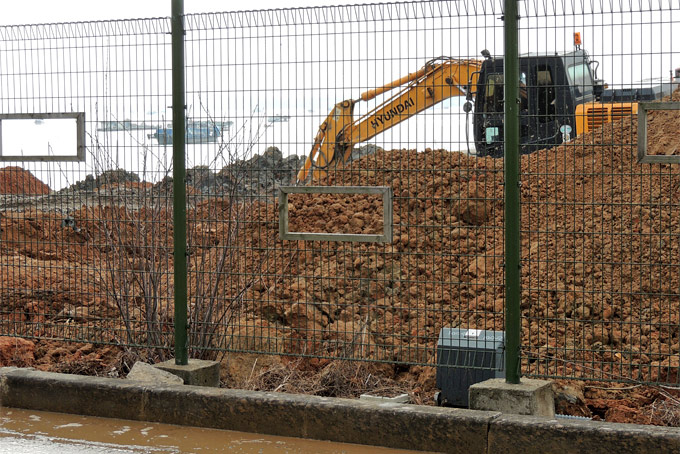 Construction work in P2, © Andreas Kim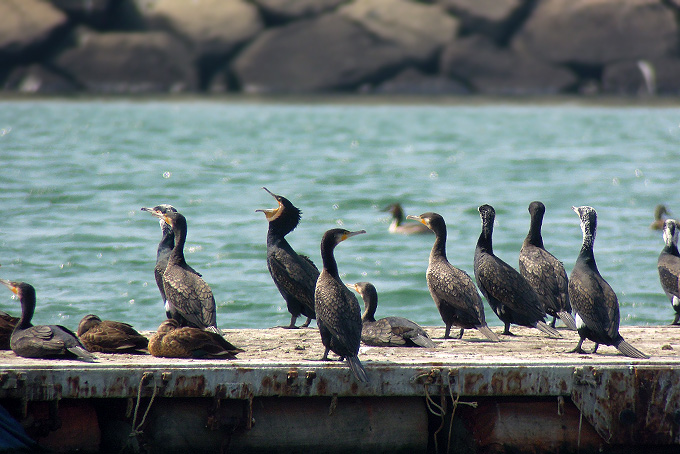 Great Cormorant Phalacrocorax carbo, © Andreas Kim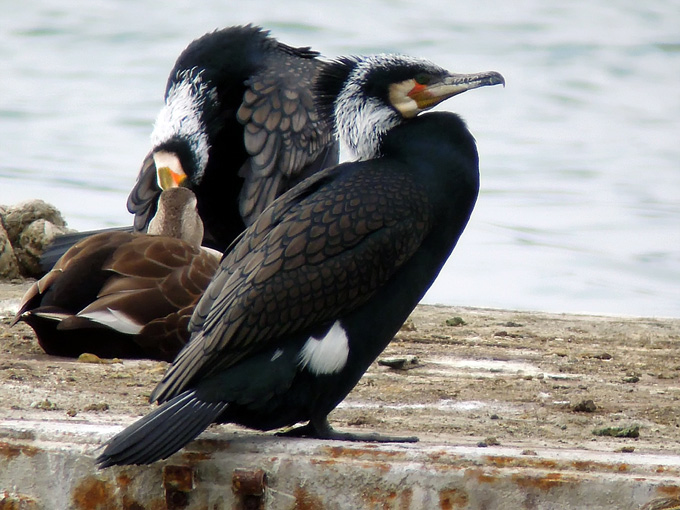 Great Cormorant Phalacrocorax carbo, © Andreas Kim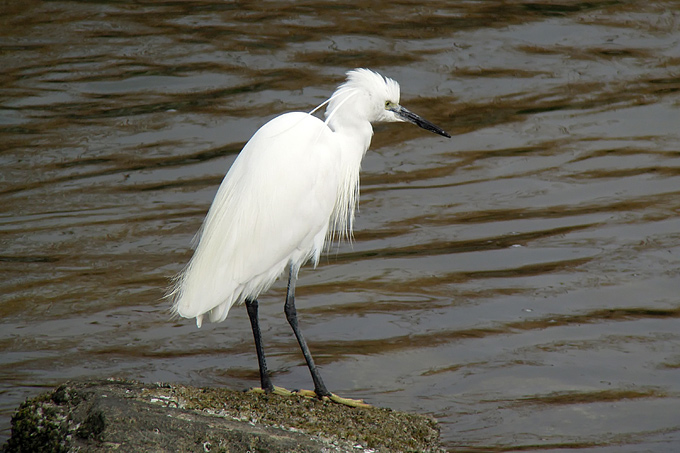 Little Egret
Egretta garzetta
, © Andreas Kim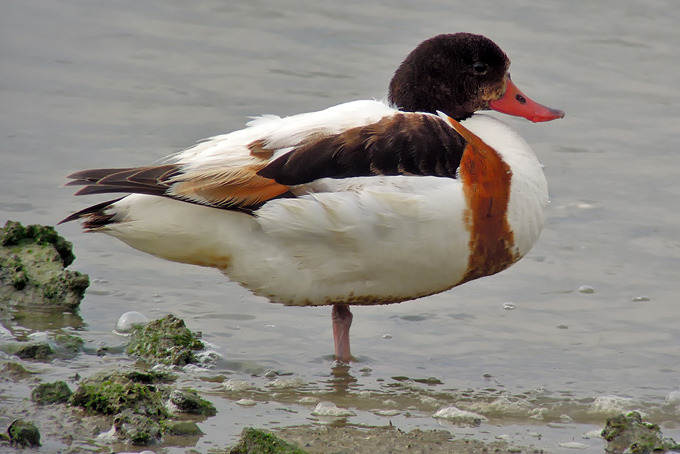 Common Shelduck Tadorna tadorna, © Andreas Kim
Eurasian Teal Anas crecca, © Andreas Kim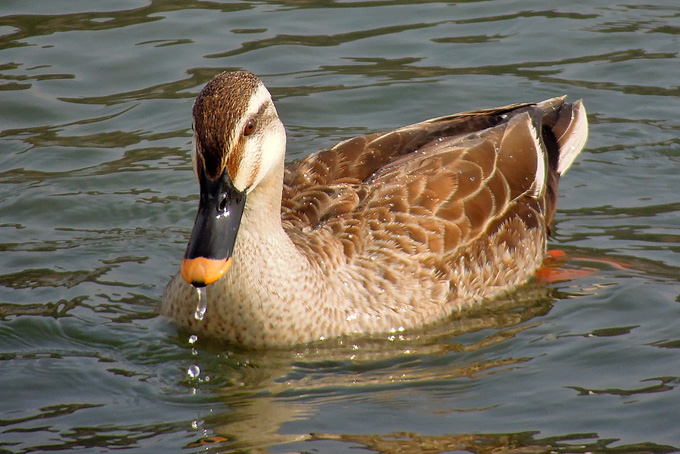 Eastern Spot-billed Duck Anas zonorhyncha, © Andreas Kim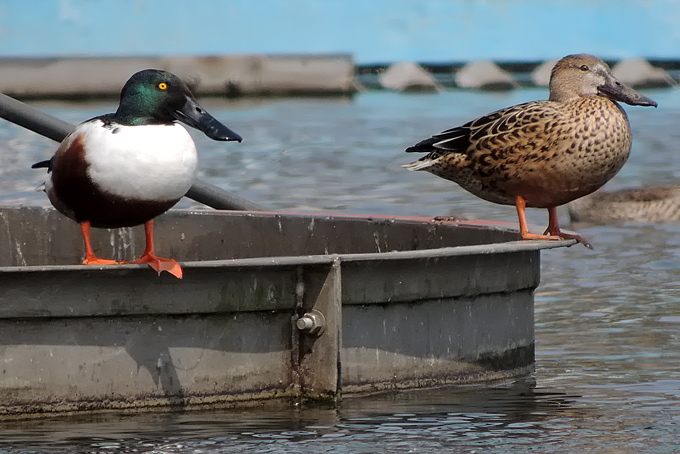 Northern Shoveler Anas clypeata, © Andreas Kim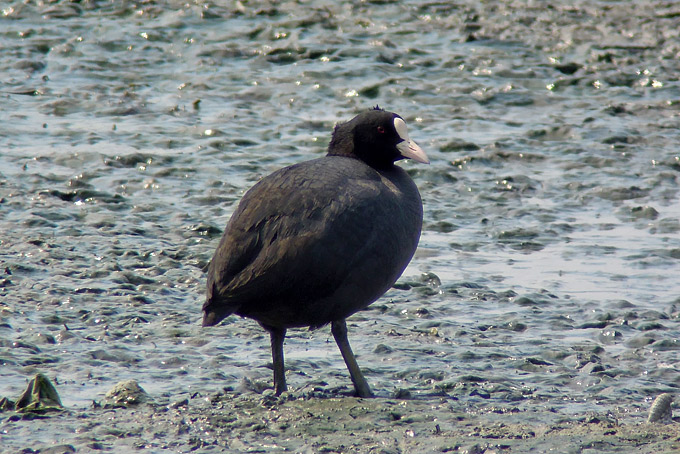 Eurasian Coot Fulica atra, © Andreas Kim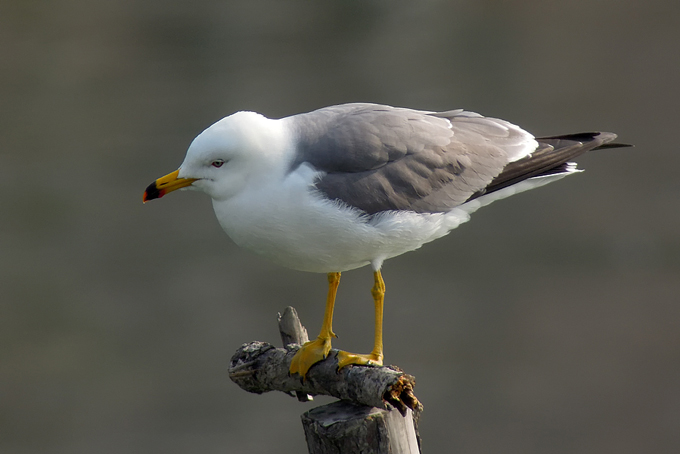 Black-tailed Gull Larus crassirostris, © Andreas Kim
Dusky Thrush Turdus eunomus, © Andreas Kim