Bird News from Robin Newlin and Im Kwang Wan
Roofs and sidewalks were dusted with snow this morning, and the day developed crisp and sunny. A call from Mr. Im led to an impromptu and very enjoyable afternoon out to various Seoul hotspots. First call was the Han River near Oksu, where we found the long-staying Baer's Pochard (only my second sighting in 5 recent visits – the bird can be surprisingly hard to find, bright plumage notwithstanding), 2 "pure-looking" Ferruginous Ducks, one "Ferruginous type," one possible Common Pochard-(?) hybrid, several Greater Scaup, many but somewhat diminishing numbers of Tufted Ducks and Common Pochards, a scattering of Pintails, Eastern Spot-billed Ducks and Smews, and two Baikal Teal, distant but brilliant in the sunlight.
Word from various birders at Oksu sent us off to Amsa on our way home: there we had brief and occasional views of the famous European Robin. In the periphery, a calling Daurian Redstart.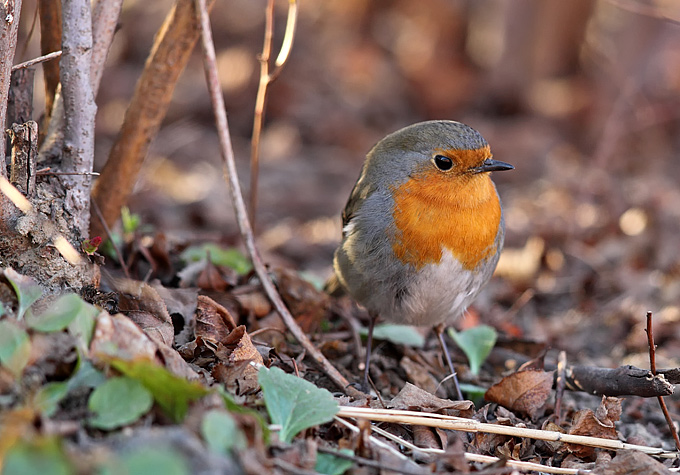 European Robin Erithacus rubecula, © Robin Newlin
European Robin Erithacus rubecula, © Robin Newlin