Bird News from Tim Edelsten
At the crack of dawn I was in Amsa Eco-Park to see Korea's second European Robin (apparently present for a week or more?) dart out of a thicket for ten seconds and then head off to feed. It was hard to believe my eyes- I'm used to seeing this cheerful sight only in western Europe. Also here, the clockwork sound of Azure-winged Magpies winding down in the willow trees.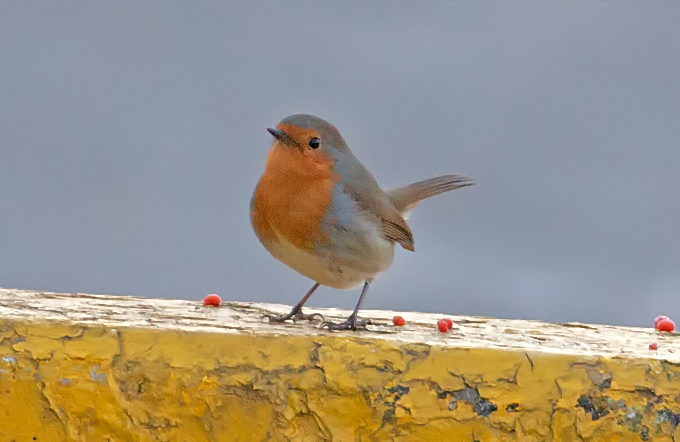 European Robin Erithacus rubecula, © Tim Edelsten
Later at the Jungnang Stream, where 4600 Tufted Duck and 126 Mandarin Duck, two odd-looking aythya. One basically resembling Baer's Pochard but with cinnamon tints on the head. Yesterday an apparently different individual, which looked more pure-blooded (in the pictures at least) was photographed here. Nearby, an apparent hybrid Ferruginous Duck, perhaps with some Common Pochard influence.
Baer's Pochard X Ferruginous Duck hybrid?, © Tim Edelsten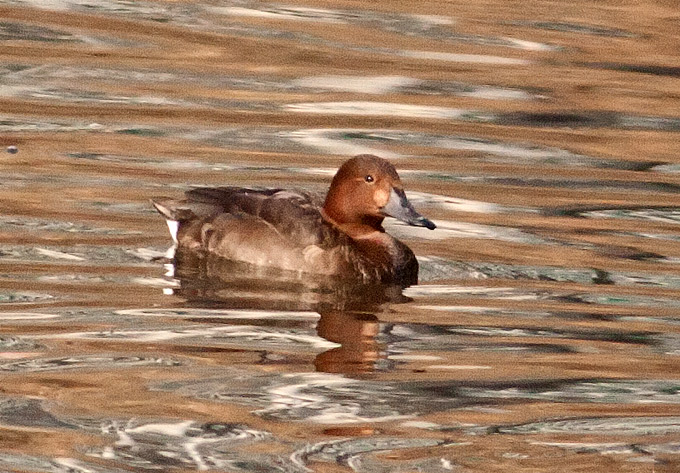 Ferruginous Duck X Common Pochard hybrid?, © Tim Edelsten